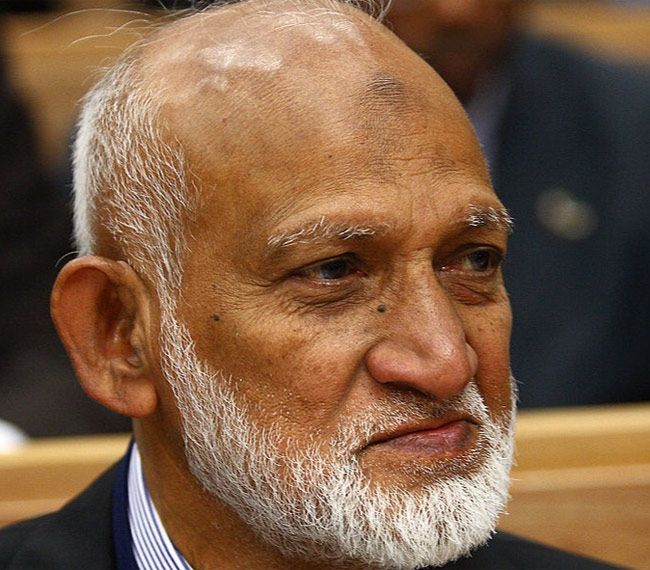 Former Minister A.H.M Fowzie has been named as Samagoi Jana Balawegaya (SJB) member Mujibur Rahuman's replacement in Parliament.
Rahuman had resigned from his seat in Parliament to contest for the post of Colombo Mayor.
The Secretary General of Parliament has informed the Election Commission that a vacancy has occurred in the membership of the 9th Parliament following the resignation of Mujibur Rahuman, who was elected as a Member of Parliament from the Colombo District.
Based on the preferential votes, Fowzie secured the highest number of votes after Rahuman in Colombo from the Samagi Jana Balawegaya at the last elections.
Accordingly, the Election Commission has gazetted the name of Abdul Hameed Mohamed Fowzie as an MP, to fill the vacancy caused by reason of the resignation of Mohomed Mujibur Rahuman. (Colombo Gazette)