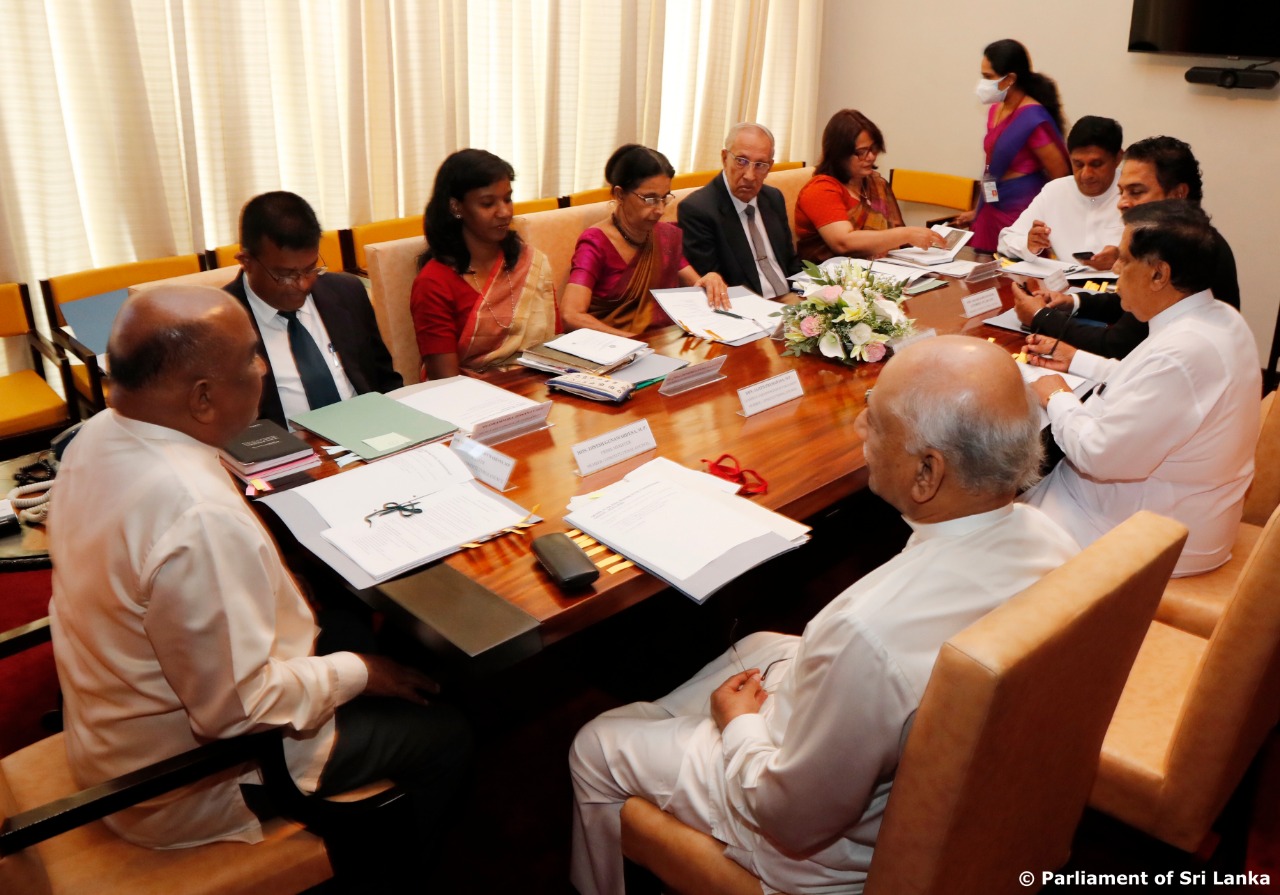 The Constitutional Council, which met for the first time today, has decided to select new members for the independent commissions, including the Election Commission.
Accordingly, a newspaper advertisement will be published calling for applications for the appointment as Members of the Election Commission, the Public Service Commission, the National Police Commission, the Audit Service Commission, the Human Rights Commission of Sri Lanka, the Commission to Investigate Allegations of Bribery or Corruption, the Finance Commission and the Delimitation Commission and the National Procurement Commission.
The Constitutional Council had its first meeting today presided by Mahinda Yapa Abeywardana, the Speaker and the Chairman of the Constitutional Council.
The Constitutional Council members, Prime Minister Dinesh Gunawardena, Leader of the Opposition in Parliament Sajith Premadasa, Minister Nimal Siripala de Silva, MP Sagara Kariyawasam, Dr. Prathap Ramanujam, Dr (Mrs) Dilkushi Anula Wijesundere, and Dr. (Mrs) Dinesha Samararatne were present at the meeting.
The Secretary General of Parliament Dhammika Dasanayake and the Chief of Staff and Deputy Secretary General Mrs. Kushani Rohanadeera were also present.
Meanwhile MP Kabir Hashim had informed his inability to attend the meeting due to unavoidable circumstances.
The Constitutional Council discussed about the future activities of the Council along with the mandate of the Constitutional Council stipulated in the Constitution and the other Laws.
The Constitutional Council discussed about the constitution of the Commissions specified in Schedule to Article 41B of the Constitution and agreed to call for applications from interested and qualified individuals, through a newspaper advertisement.
A period of two (02) weeks from the date of advertisement will be given to furnish such applications. More details about the application process will be notified through the newspaper advertisement.
The Constitutional Council unanimously agreed to discharge duties and functions of the Council in an independent, accountable and transparent manner. (Colombo Gazette)