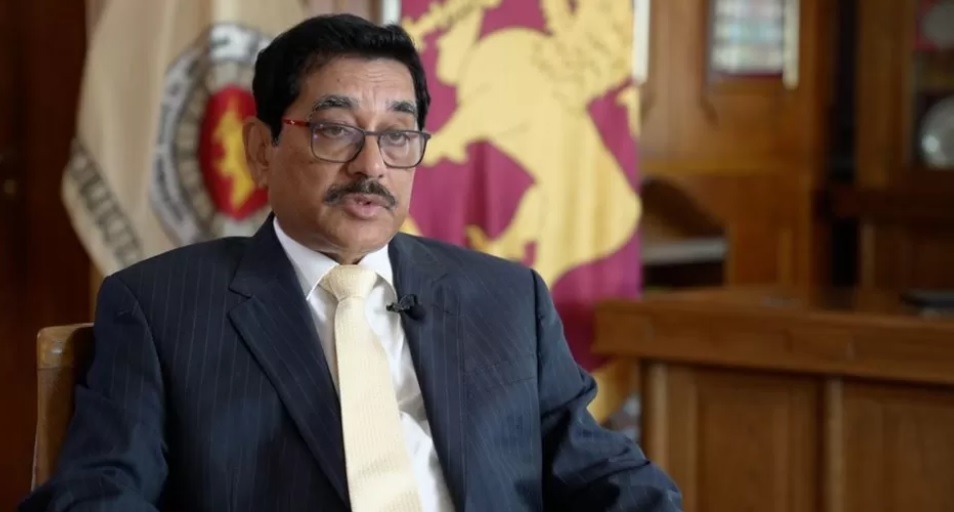 In view of delay in assurance from bilateral creditors so as to fulfil the criteria of getting a bailout package of USD 2.9 Billion from the IMF, Sri Lanka is in talks with the World Bank and the Asian Development Bank to obtain loans worth of USD 1.9 billion.
According to the Governor of the Bank of Sri Lanka P. Nandalal Weerasinghe Sri Lanka is waiting for assurances from its bilateral creditors including China and India to avail the IMF bailout package. In September, the IMF reached a staff level agreement with Sri Lanka for a bailout package.
The development came months after Sri Lanka floated the rupee, opted for a pre-emptive default on its external debt and increased interest rates sharply to tighten monetary policy. Sri Lanka aimed to secure IMF relief before the end of this year, but with bilateral negotiations dragging it does not appear to fructify any sooner as talks with China for debt restructuring are taking more time than expected.
Governor, Weerasinghe observed that Talks with China got a "little delayed" due to "internal issues" such as the Chinese Communist Party (CCP)'s National Congress held in October, and "Covid-19 restrictions in China". China has been the biggest lender followed by India and Japan.
The progress in debt restructuring talks from the Indian side is very much going on with reasonable pace. India has so far held three rounds of discussions with the Sri Lankan side. Japan and other Paris Club lenders of the country are also in an advance stage of restructuring their debts to Sri Lanka. They have also shared their analysis with non-Paris Club members like India and China. It is now expected that taking a cue from Japan and Paris Club countries' analysis as they are much experienced in debt restructuring analysis, other creditors of Sri Lanka would be able to expedite their debt restructuring process including China. India, the all weather friend of Sri Lanka, is broadly in favour of everything that could help the country to come out of criris but it has underscored the need for "creditor equality and transparency" since the IMF deal was agreed.
The process of debt relief to Sri Lanka under the IMF's Extended Fund Facility (EFF) needs to be pursued with great momentum because it is one of the key elements of Sri Lanka's strategy to wade out of the economic crisis it is facing for several months. The country's forex reserves plummeted to a very level when it decided to default on its USD 51 billion debt in April 2022, with usable coffers slumping to historic lows of USD 20 million. This has now inched up to USD 300 million.
Although, officially Colombo's foreign reserves hover at USD 1.7 billion, the usable part is far lower than this. It is because the foreign reserves include a USD 1.4 billion swap from the people's Bank of China that cannot be tapped because of restrictive conditions. For example, Sri Lanka would have to save up reserves to finance three months of imports, an estimated USD 5.1 billion, before China's Central Bank approves access. In view of this, the sooner the IMF relief package is released, the better it is for Colombo to look up to implement its medium and long term vision for addressing the payments crisis it is enmeshed into.
At the end of 2021, as the economic crisis began to bite, Sri Lanka's total external debt stood at USD 47 billion while its GDP stood at USD 81 billion. The largest lenders to Colombo are private creditors, holding USD 13 billion in international sovereign bonds. They include asset manager BlackRock.
As far as bilateral debt is concerned, China accounts for 52% of the total debt, followed by Japan at 19.5% and India at 12%, according to Sri Lanka's Finance Ministry.
The focus, however, is on bilateral creditors whose role is key for Sri Lanka to obtain crucial IMF support. Multilateral loans, taken on low-interest and over long-term, will not be restructured, and the actual negotiation with commercial creditors will commence only after the IMF programme kicks in. But the talks on restructuring of bilateral debt are taking more time than anticipated and now there is no hope that they could be completed by year end as expected.
The Governor of Bank of Sri Lanka, however, expressed confidence and hope that Colombo could manage the short delay in getting assurance for restructuring of debt by bilateral lenders. He maintained that Colombo is in "debt standstill" as against hard default. It had managed due to measures like limiting imports to essentials, mobilisation of assistance worth USD 4 billion from India and repurposing of some funds. He said, "we can manage without bridge financing now."
Nevertheless, Sri Lanka has a long road to go to salvage the country from payments crisis and this would be the case even after the approval of the IMF bailout package. Colombo, which is desperate for the USD 2.9 billion package from the multilateral institutions knows it well that this amount is barely sufficient even for two months' worth of imports. In spite of this, Colombo is looking up to approval of the package mainly because this would help the country to quality for more credit internationally. After the bilateral creditors provide financing assurances, it would likely take the IMF Board four to six weeks to approve the package, according to Governor of Central Bank of Sri Lanka.
After the new government assumed power, the first and foremost problem that it needed to address was to ward-off the impending default and resolve the payments crisis. Although, there are signs of hope like upturn in tourism and remittances, there are downsides as well, especially the looming global recession and consequent contraction in exports demand, besides resurgence of Covid-19 with new variants. Sri Lanka is waiting for a breakthrough from bilateral lenders and hoping that the wait would be short.