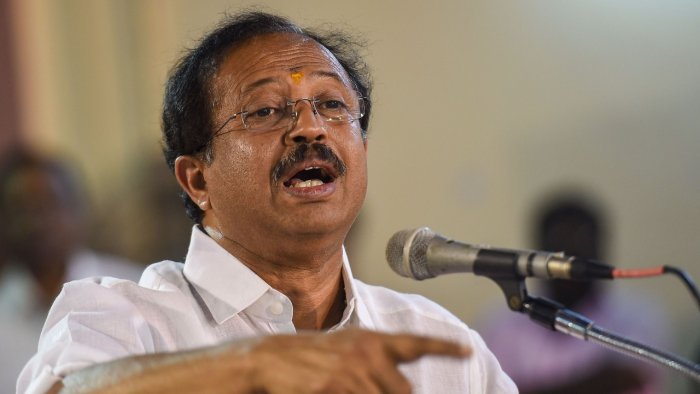 The Indian Government is closely monitoring the Chinese "spy ship" currently berthed in Sri Lanka, India's Union Minister of State for External Affairs V Muraleedharan said.
He also asserted that the Indian Government will act at the proper time to protect national security.
Speaking to reporters in Tiruchy, Muraleedharan who said the Government of India has been initiating a judicial process for the retrieval of Katchatheevu at the international level. "And so, it is not apt to talk more about the issue", he said.
While answering a query about the Chinese 'spy ship' currently berthed at the Hambantota Port, the Minister said that the Union Government has been closely watching the situation and there will not be any soft approach in terms of national security.
Meanwhile, Tourism Minister Harin Fernando said that he hoped the ship issue would not cause a major diplomatic row as India understands Sri Lanka's situation.
In Ahmedabad to promote tourism in the island nation, Fernando said China has made a lot of investments in Sri Lanka and has been "understanding its requirements in the past."
Fernando said President Ranil Wickremesinghe and the Foreign Minister were in constant touch with the Indian Government. (Colombo Gazette)