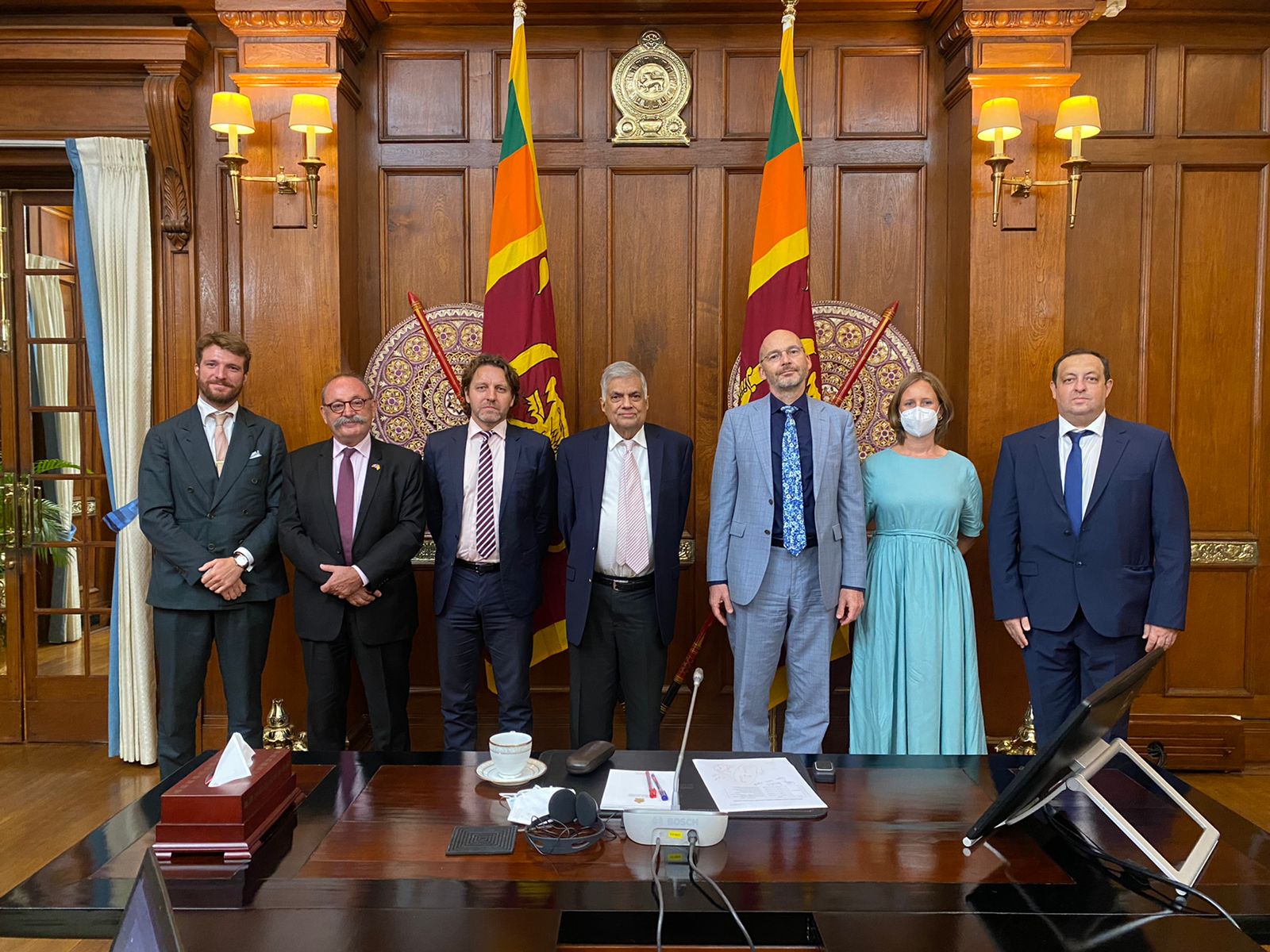 The European Union (EU) has told President Ranil Wickremesinghe to focus on GSP plus, the International Monetary Fund (IMF) and human rights.
The EU tweeted saying:
-Had a constructive meeting w/ Pres.
today.

is a partner in challenging times. For us, protection of civil & #humanrights, above all #freedom of expression & right to #dissent, is of utmost importance. We agree bringing

back on track requires joint & inclusive action
On foreign affairs,

encouraged the President to devote special attention to 3 ongoing key processes:

GSP+

IMF

#HumanRights Council The EU hopes that concrete steps will be taken by the government to make these processes a success.