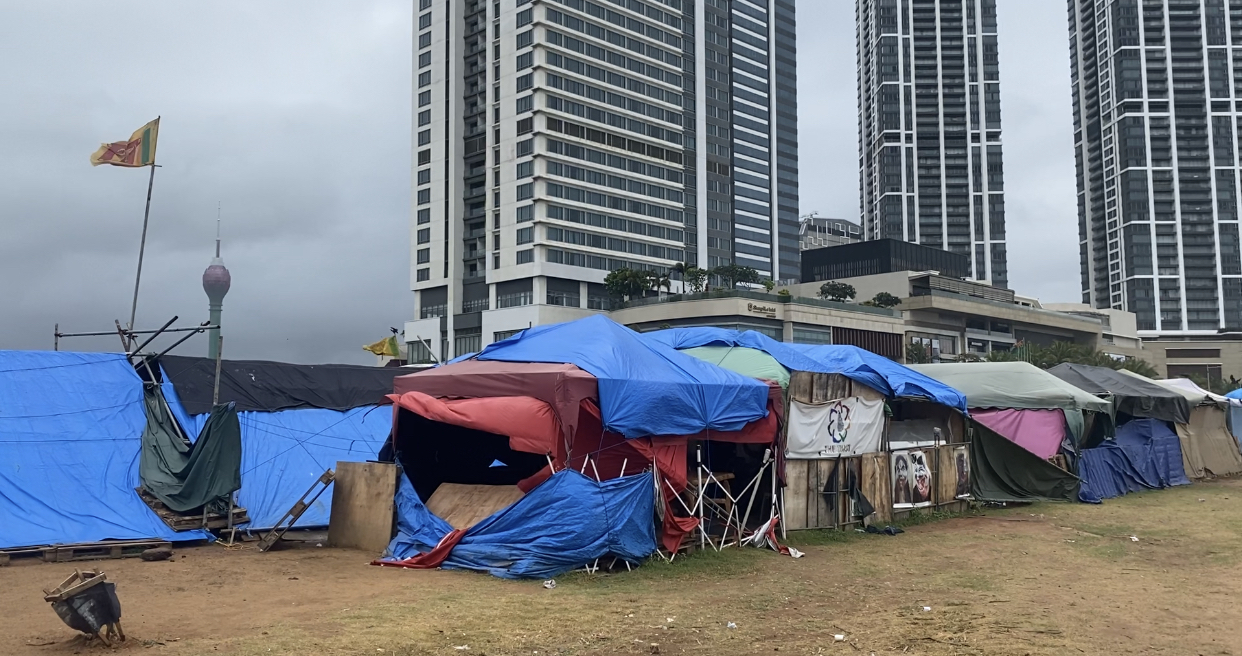 The Attorney General (AG) has informed court that the Galle Face protesters will not be removed till 10th August, in the absence of the necessary legal provisions.
The Court of Appeal was informed that there is also no barrier preventing anyone leaving on their own free will.
The AG said that the Police will be informed about the decision.
A deadline had been issued by the Police for the protesters to withdraw from Galle Face before 5pm today (5th August).
However, a write application had been filed in court against the Police order.
Galle Face protester Janaka Janaka told reporters yesterday that the order to withdraw had not been issued by court.
He also said that the protesters are not prepared to listen to President Ranil Wickremesinghe. (Colombo Gazette)