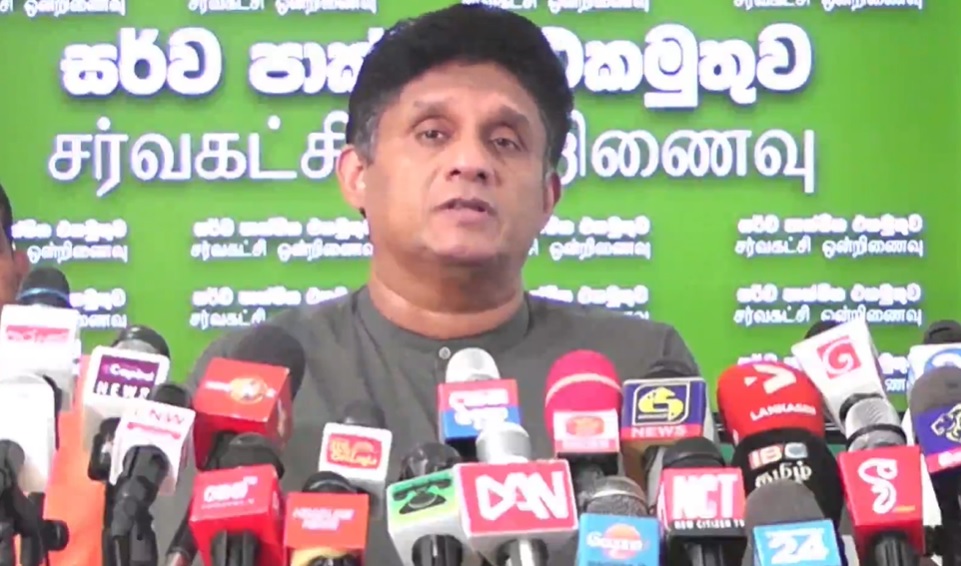 The Samagi Jana Balawegaya (SJB) today condemned attempts by the Government to crackdown on peaceful protests.
SJB and Opposition Leader Sajith Premadasa said that the Government is depriving the public of their rights.
He said that President Ranil Wickremesinghe and the Government must protect the legitimate rights of the people.
Premadasa said that the people have a right to engage in peaceful protests and promote any political party.
He said that the SJB and the common opposition stand with the peaceful protesters.
Tamil National Alliance (TNA) member M.A. Sumanthiran said that the Government crackdown on peaceful protesters is an attempt to divert attention from the real issues in the country.
He accused the Government of engaging in oppressive methods to stifle dissent.
Sumanthiran also noted that it is because of the protests that the current Government came to power.
The TNA MP said that the protesters have been legally exercising their right to dissent in this country. (Colombo Gazette)