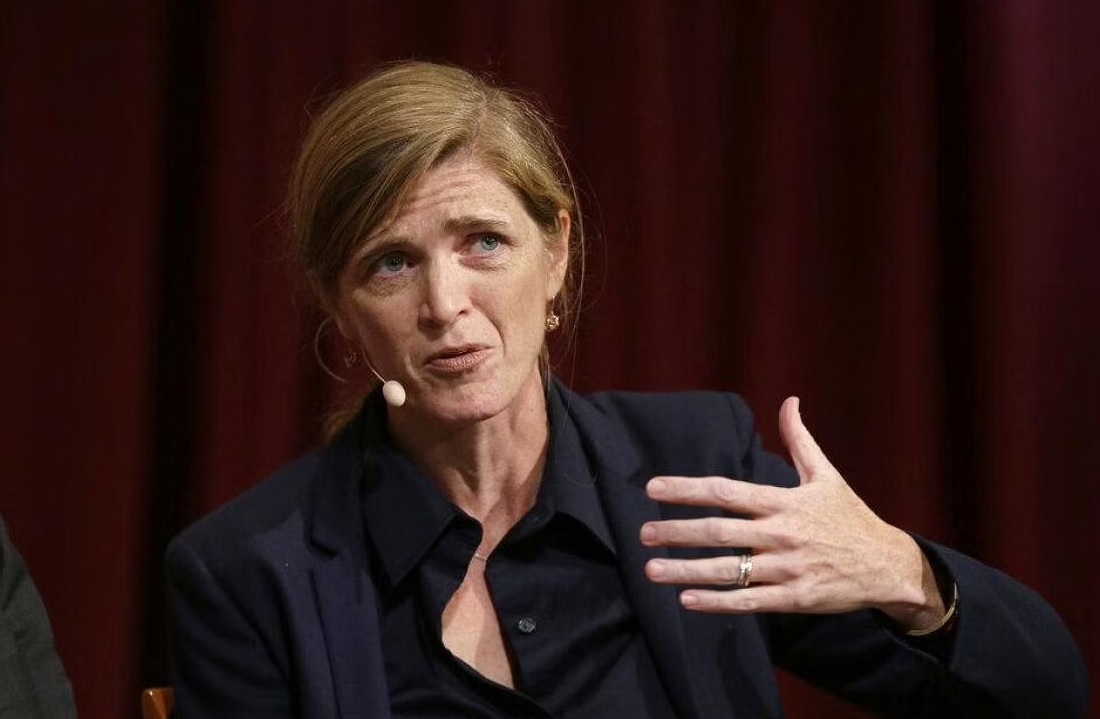 By Easwaran Rutnam
USAID Administrator Samantha Power has urged Sri Lanka to take corrective measures on the economic and political decisions that have contributed to the current crisis.
Power, who is currently in India, said that the Biden Administration and the Indian Government are deeply concerned by the economic collapse and crisis that has befallen the Sri Lankan people.
"We have over these last several months been in sustained high-level dialogue about how best to support the Sri Lankan people. And we've taken each — I think, in parallel — very important steps," she said.
Power also said that the $3.5 billion lines of credit that the Indian Government have provided have been absolutely invaluable.
"The humanitarian assistance and development assistance that USAID is flooding in and that the United States Government is flooding in, I think, again, performs as well as a vital role," she added.
Power noted that, fundamentally, it's also incredibly important that Sri Lanka's creditors come to the table.
"It's important that the Sri Lankan Government itself course corrects on so many of the economic and political decisions that have been made over recent years that have contributed to this crisis," she added.
Power said that the crisis in Sri Lanka stems from a whole host of factors, everything from financial mismanagement by the prior Government, corruption, some unwise agricultural policy decisions, and the COVID crisis.
"The terrorist attacks that occurred in Sri Lanka along with COVID, over this period driving away tourists or deterring tourists. Those were a factor," she said.
Power said that while large infrastructure projects can be beneficial to the people of any nation, incurring debt can be problematic.
"I mean, so many nations are hungering for infrastructure investments, and rightly so. They're key. Infrastructure is a critical vehicle for economic development. But when the price of receiving financing, receiving loans carries with it profound infringements on one's own kind of sovereignty and independence, and very significant interest rates, that's going to prove problematic over time," she added. (Colombo Gazette)