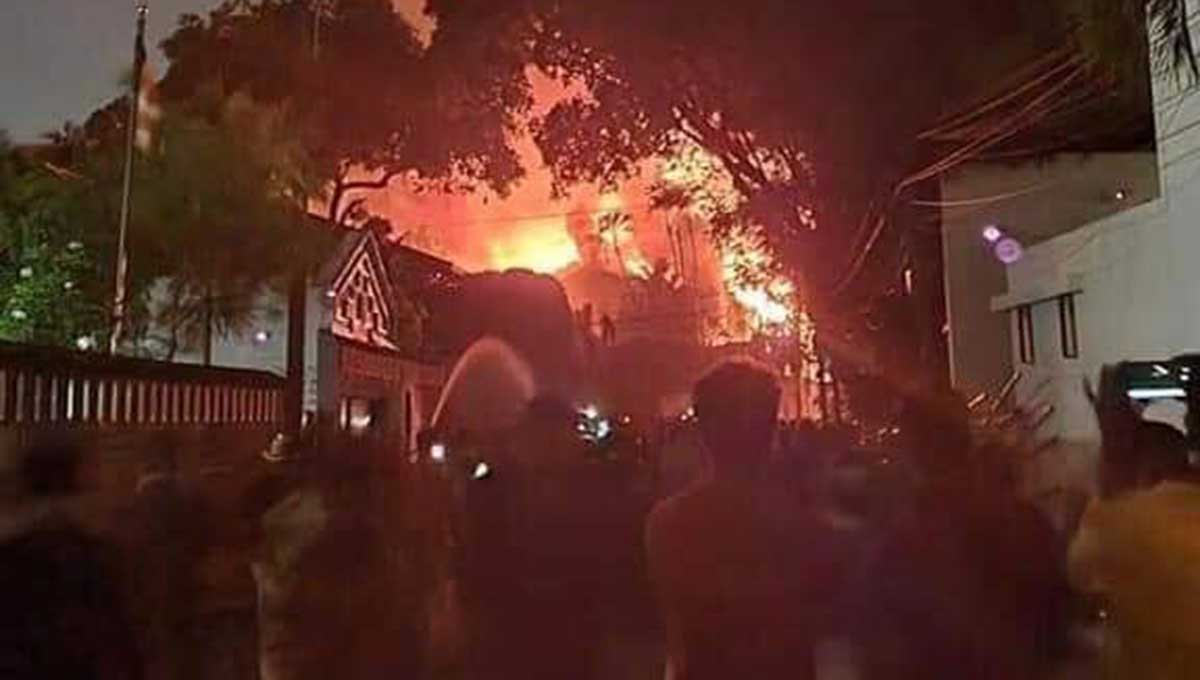 The Criminal Investigations Department (CID) has sought the assistance of the public to identify those involved in setting fire to the private residence of President Ranil Wickremesinghe.
The CID has urged the public to share photographs or video footage taken of those causing damage to or setting fire to the house at Flower Road in Colombo.
The Police said that the public can send photographs or video footage to WhatsApp number 071-8594950.
Mobs protested near Wickremesinghe's residence on 9th July but they came under attack by the Police and military.
Unknown individuals later set fire to the house and looted some of the items. (Colombo Gazette)