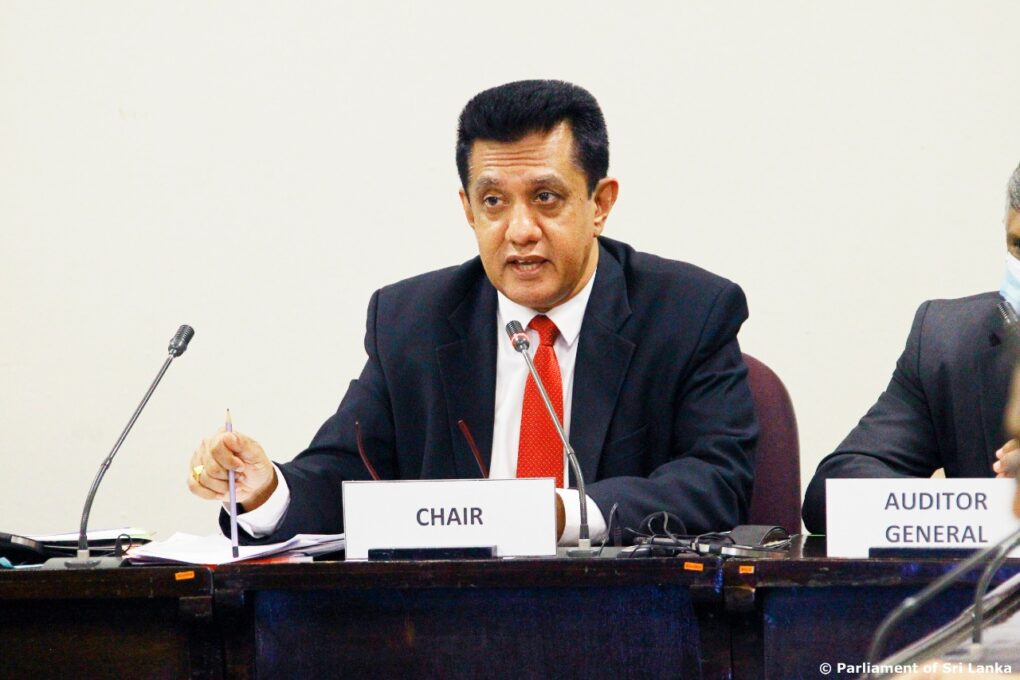 The Committee on Public Enterprises (COPE) has summoned the Secretary to the Ministry of Power and Energy, Ceylon Petroleum Corporation (CPC) and the Public Utilities Commission of Sri Lanka (PUCSL) to discuss allegations raised by the PUCSL Chairman.
COPE Chairman Professor Charitha Herath tweeted saying that COPE has decided to summon the officials on 12th July.
"I would like to kindly request @charith9 to call CPC & myself to the CPOE to inquire into the allegations made by PUCSL Chairman on FuelPricing & Procurement. Inquiry should be held on if the COPE & the Public was misled by PUCSL Chairman or CPC on fuel pricing & any other matter," Energy Minister Kanchana Wijesekera had tweeted earlier.
PUCSL Chairman Janaka Ratnayake had claimed earlier that petrol and diesel can be sold at approximately Rs. 250.
He had told COPE at its meeting in Parliament that petrol and diesel can be provided to the consumer at Rs. 200 less than the current price.
Accordingly, he said that petrol and diesel can be sold at a price of approximately Rs. 250.
He also said that the Government has collected a tax of Rs. 280 for one liter of diesel imported on 1st July.
He said that this was his personal statement. (Colombo Gazette)