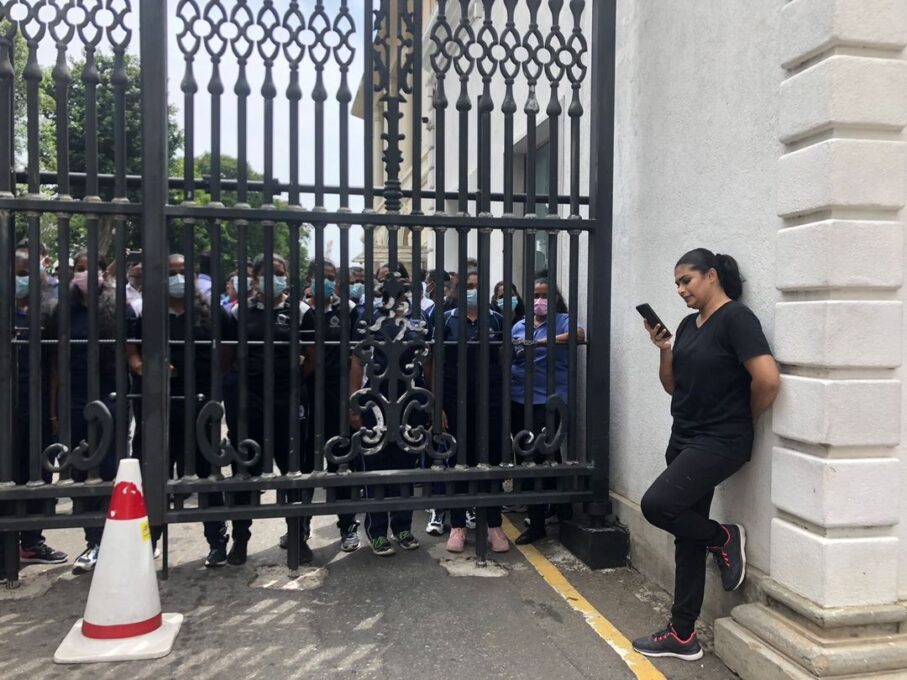 Former Parliamentarian Hirunika Premachandra staged a protest together with a group of others near the President's House in Fort today.
Premachandra got close to the gate of the President's House and protested.
She demanded a meeting with President Gotabaya Rajapaksa but the request was rejected.
The military and Police closed the roads leading to the President's House after Premachandra got close to the gates.
Several people gathered near the barricades and protested in support of Premachandra. (Colombo Gazette)