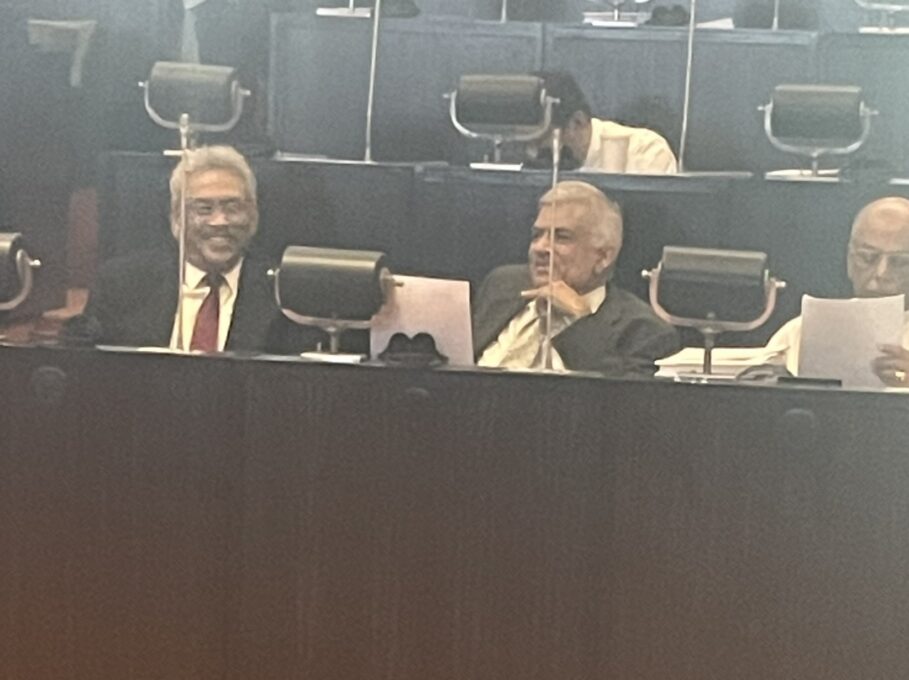 A protest by the Samagi Jana Balawegaya (SJB) forced President Gotabaya Rajapaksa to walk out of Parliament today.
The President was in Parliament briefly today when Prime Minister Ranil Wickremesinghe made a special statement on the economic crisis.
However, the SJB held placards and protested by shouting slogans telling Goatabaya Rajapaksa to go home.
The President later left the chambers surrounded by some Government MPs.
Former Prime Minister Mahinda Rajapaksa was also in the House at the time. (Colombo Gazette)