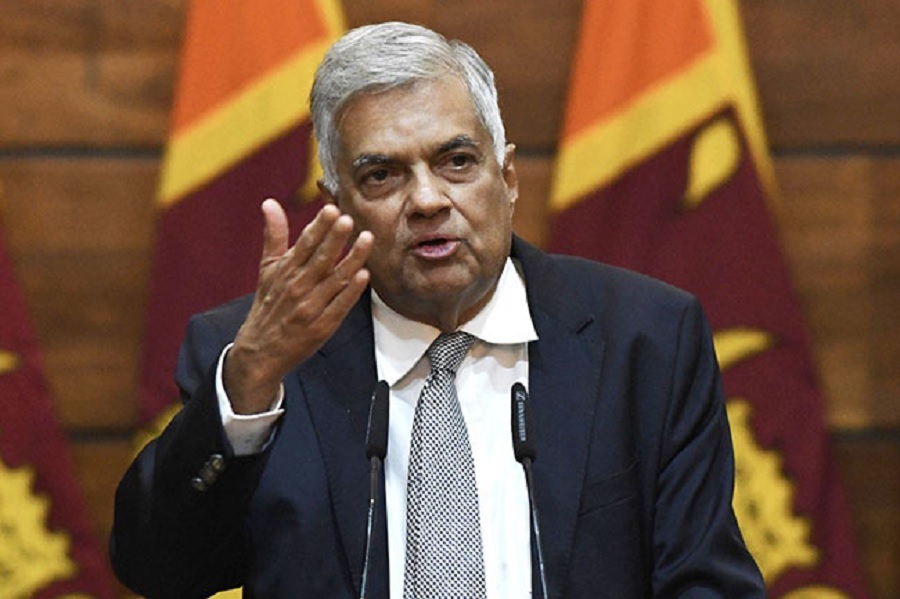 Prime Minister Ranil Wickremesinghe says he is ready to resign from his post if Janatha Vimukthi Peramuna (JVP) Leader Anura Kumara Dissanayake offers a solution to address the economic crisis in 6 months.
Speaking in Parliament today Wickremesinghe said that Dissanayake had claimed he can resolve the crisis in 6 months.
The Prime Minister said that if Dissanayake can resolve the crisis in 6 months that would be a record achievement.
Wickremesinghe said that he will step down from his post if Dissanayake proves he can uplift the economy in such a short period of time.
Dissanayake responded saying that there are immediate issues which need to be addressed.
He said that issues related to fuel, food and medicine must be addressed in six months.
The JVP Leader also said that the Prime Minister must have the mandate of the people.
Dissanayake said that Wickremesinghe does not have the mandate of the people to be Prime Minister. (Colombo Gazette)