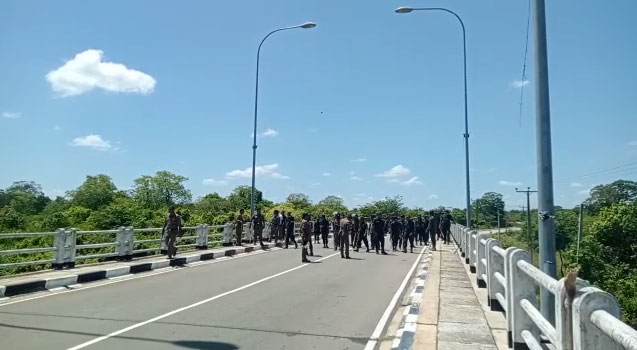 A post-mortem examination has revealed that an inmate at the Kandakadu Rehabilitation Centre had died as a result of complications from assault injuries inflicted all over his body by a blunt weapon. 
Four troops have already been arrested over the death of the inmate at the Kandakadu Treatment and Rehabilitation Centre in Welikanda.
The Police said that two army and two air force personnel had been arrested over the incident.
Over 600 inmates escaped from the Kandakadu rehabilitation centre in Welikanda during a situation which arose following the death of the inmate recently.
The Police said that over 200 of the inmates were later arrested during a special operation.
A tense situation arose following the death of one inmate at the Kandakadu rehabilitation centre last evening.
Some of the inmates had reportedly breached the gates of the rehabilitation centre this morning and fled.
The Army and Police were later deployed to locate the arrested the inmates. (Colombo Gazette)