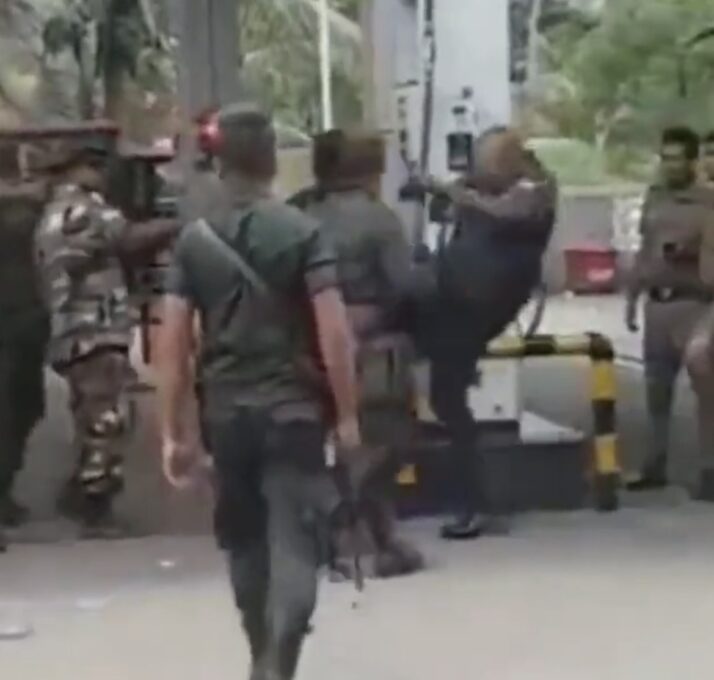 A video showing an Army officer kicking a man at a fuel station has gone viral on social media.
The video was captured by another individual at the fuel station.
In the video the man is seen being detained by troops before a senior Army officer approaches and gives him a kickboxing style assault.
A Police officer is then seen trying to control the situation.
The Army officer is further seen in the video calling another man from the crowd and exchanging words with him.
He is also seen warning another individual in the crowd at the fuel station.
A number of incidents have been reported around the country where the military and Police have assaulted individuals at fuel stations.
Some incidents have been captured on mobile phones and shared on social media. (Colombo Gazette)
Where were these military officers when @PresRajapaksa unleashed his goons on Galle Face? Who has given them orders to behave like thugs?#SriLanka #lka #Brutality #FuelCrisisLK #CrisisLK pic.twitter.com/P2Zd23qtsC

— Easwaran Rutnam (@easwaranrutnam) July 4, 2022