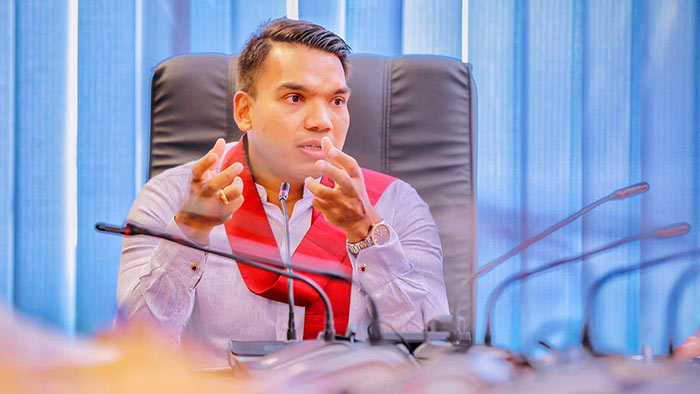 Former Minister Namal Rajapaksa today insisted that his father Mahinda Rajapaksa is in good health.
He told reporters today that false news had been spread over the health of his father.
Namal Rajapaksa said that even a lifestyle website had reported that his father was in hospital.
He said that similar claims had been made over the past 3-4 months.
Namal Rajapaksa said that what is required at the moment is not to spread fake news.
The MP said that attempts should not be made to try and instigate the public in any way. (Colombo Gazette)