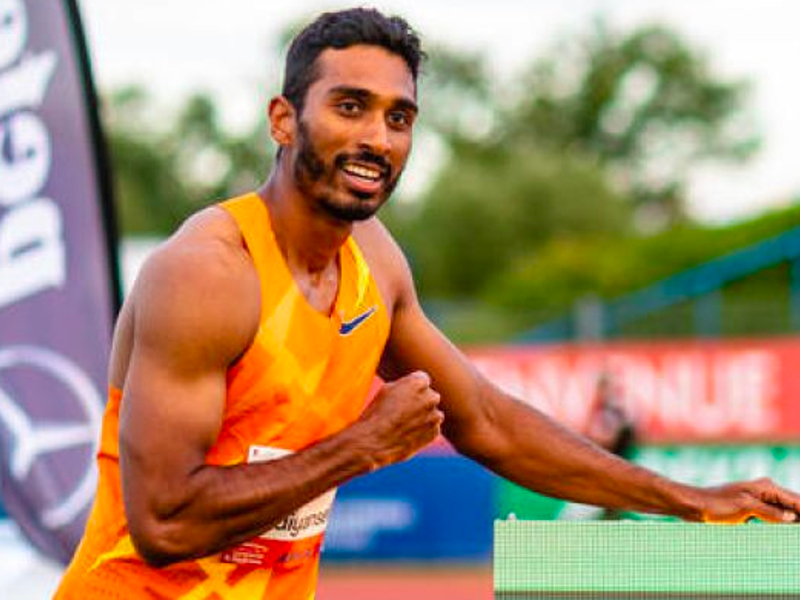 Yupun Abeykoon slammed Sri Lanka after breaking the South Asian 100 record at the Resisprint International Chaux-de-Fonds 2022 in Switzerland.
In a video message Abeykoon said he did not receive any support from Sri Lanka in his effort to win the race in Switzerland.
Abeykoon became the 1st South Asian athlete to run 100m under 10 seconds.
President Gotabaya Rajapaksa was among those who congratulated Abeykoon on his victory.
However, Abeykoon said that he and his team did not get any help from Sri Lanka.
He thanked his support team for helping him create the new record. (Colombo Gazette)