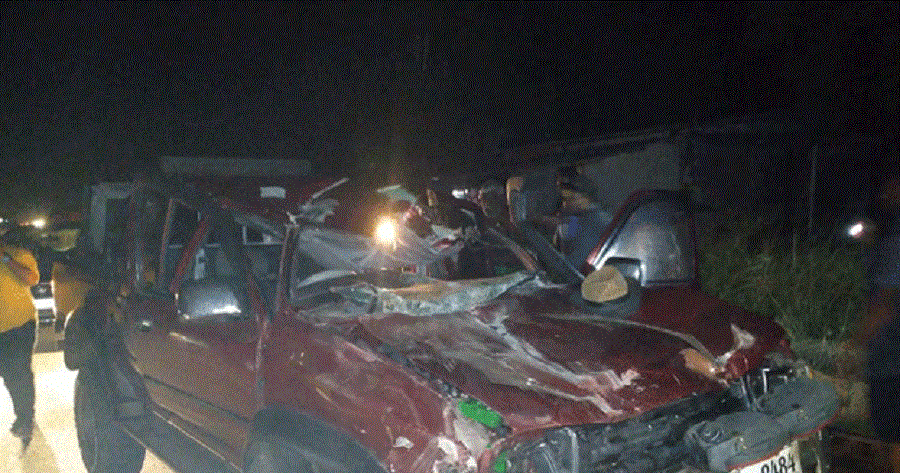 Actor Jackson Anthony has been transferred to Colombo following an accident involving an elephant in Anuradhapura.
The actor was admitted to the Anuradhapura Teaching Hospital along with two others after the vehicle he was travelling in crashed into an elephant in Thalawa.
The vehicle was crushed in the accident resulting in the actor suffering extensive injuries.
Hospital sources said that the actor was transferred to the Colombo National Hospital to undergo surgery.
An investigation has also been launched into the accident. (Colombo Gazette)