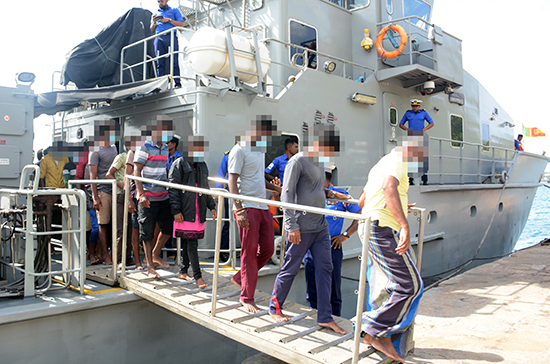 The Sri Lanka Navy detained 54 people attempting to migrate to Australia by boat today.
According to the Navy a multi-day fishing trawler was seized with 54 individuals, during a search operation carried out in the eastern seas today.
SLNS Rathnadeepa intercepted the multi-day fishing trawler carrying 54 persons who were suspected to be attempting to illegally migrate to Australia.
Among the individuals detained are 52 males and 02 females.
The suspects are residents of Batticaloa, Trincomalee, Mullaitivu and Jaffna, aged 19 to 53. They will be handed over to the Trincomalee Harbour Police.
A number of Sri Lankans have been detained over the past few weeks, attempting to travel to Australia by boat. (Colombo Gazette)