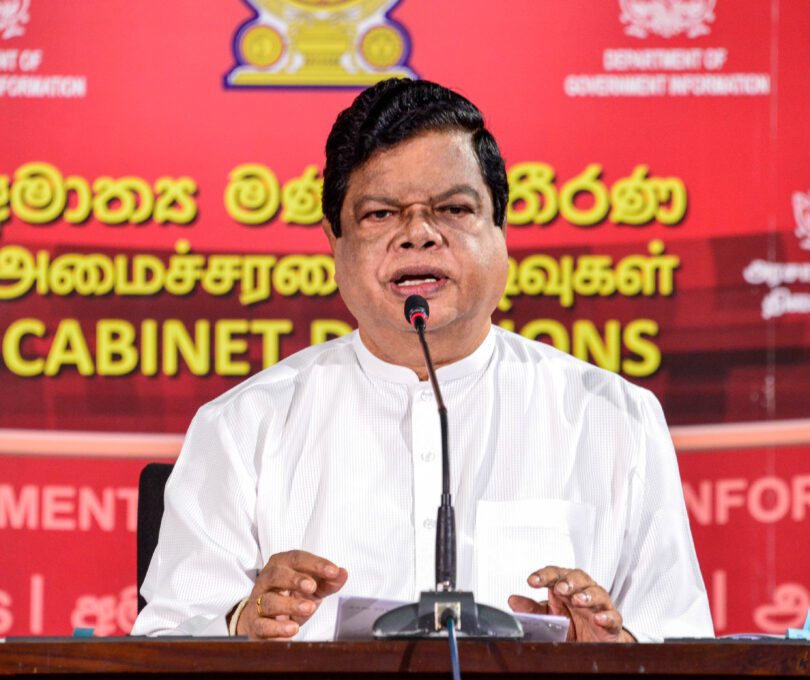 The Government has decided to issue fuel only for essential services from today till 10th July.
Cabinet Spokesman, Minister Bandula Gunawardena said the decision was taken by the Cabinet which met today.
He said that the limited stock of fuel with the Ceylon Petroleum Corporation (CPC) will be issued for essential services.
This includes the health sector, port, essential food distribution and other key services.
The Government had earlier decided to issue fuel at fuel stations from today under a token system.
The military and Police had begun issuing tokens at fuel stations to motorists.
However, Gunawardena said the distribution of fuel will be limited to essential services from midnight tonight.
Gunawardena said the distribution of fuel and gas is expected to normalise from 10th July.
He said that a system has been put in place to ensure fuel distribution returns to normal from 10th July.
The Minister said that inter-province bus services might be curtailed as a result of the fuel situation.
The Minister also expressed regret over the current situation. (Colombo Gazette)