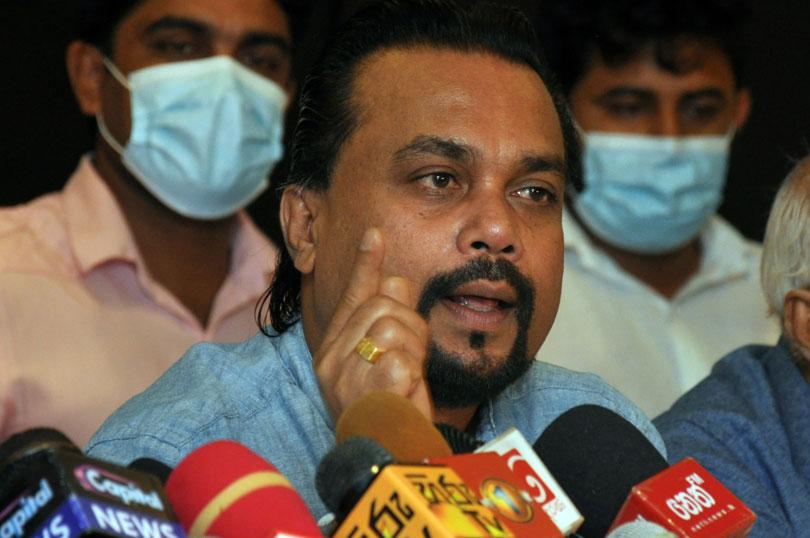 Former Minister Wimal Weerawansa today accused the Galle Face protesters of being drug addicts and no more non-violent.
He said that the protest at Galle Face started off as being peaceful and non-violent.
However, now he says there are drug addicts and others with various other agendas involved at Galle Face.
Weerawansa accused the protesters or attempting to destabilise the country by protesting near the gates of the Finance Ministry at a time a delegation from the International Monetary Fund (IMF) was visiting Sri Lanka.
"There are thugs there attempting to destabilise the country," Weerawansa told Parliament.
He asked why the authorities were still remaining silent.
The former Minister said that he is not discrediting the genuine protesters at Galle Face but yet he does not see anyone genuine there anymore. (Colombo Gazette)