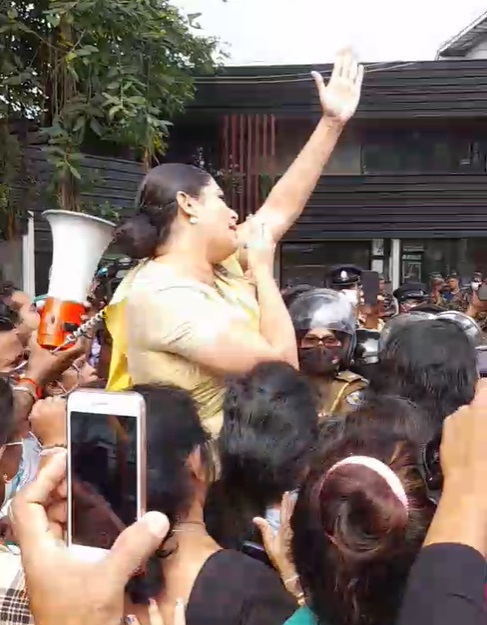 A group led by Samagi Jana Balawegaya (SJB) member Hirunika Premachandra staged a protest near the private residence of Prime Minister Ranil Wickremesinghe at 5th Lane today.
The former MP demanded to meet the Prime Minister to hand over a letter.
However, the Police placed barricades and prevented the protesters from getting close to the Prime Minister's residence.
A tense situation also took place when some women who accompanied the former MP attempted to force their way past the barricade.
One woman had also fainted during the tense situation.
The Prime Minister was in Parliament at the time of the incident. (Colombo Gazette)