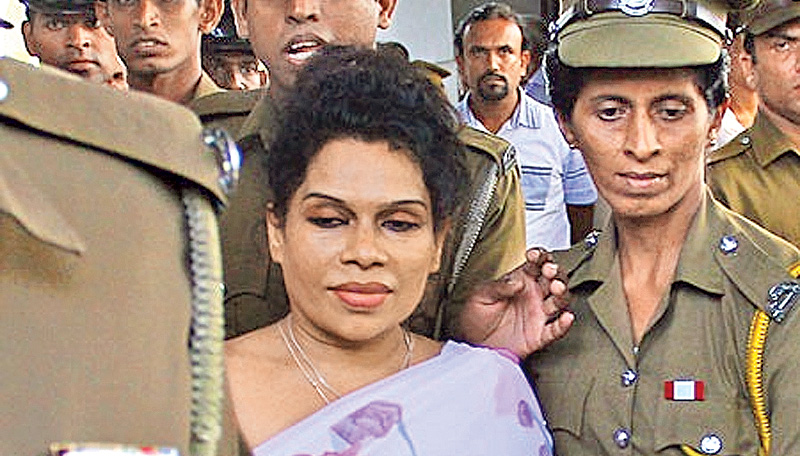 Parliamentarian Wimal Weerawansa's wife Shashi Weerawansa, who was sentenced last week to two years in jail, was granted bail today.
The Colombo Magistrate's Court imposed the jail term on the MP's wife last week after she was found guilty of submitting forged documents to obtain a diplomatic passport.
The court also imposed a fine of Rs. 100,000 on Shashi Weerawansa.
Lawyers appearing on behalf of Shashi Weerawansa filed an appeal against the ruling.
Accordingly, the bail application was taken up for consideration before the Colombo Magistrate's Court today.
Colombo Chief Magistrate Nandana Amarasinghe ordered the release of Shashi Weerawansa on a personal bail of Rs. 5 million and a cash bail of Rs. 50,000.
The Magistrate also imposed a travel ban on Shashi Weerawansa. (Colombo Gazette)