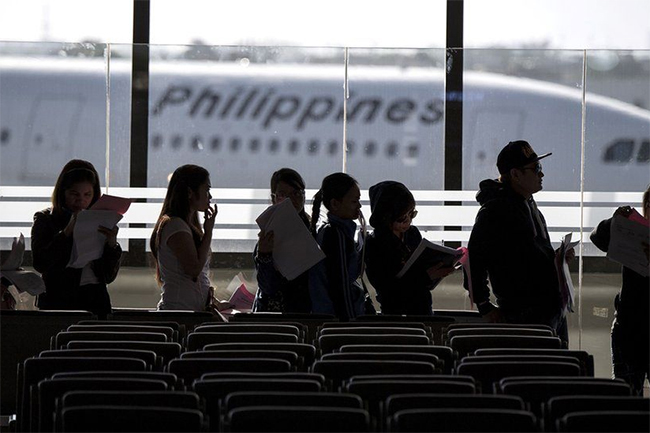 The Philippines says it is ready to evacuate its nationals employed in Sri Lanka, owing to the economic crisis.
Malacañang, the Philippines President's Office, said that it has advised overseas Filipino workers (OFWs) who are seeking repatriation from Sri Lanka to get in touch with either the Philippine embassy in Dhaka or the Honorary Consulate in Colombo, the Philippine News Agency reported.
Acting Deputy Presidential Spokesperson, Communication Undersecretary Michel Kristian Ablan, said in an online press conference that the Department of Foreign Affairs (DFA) is "on top of the situation" in the wake of the economic crisis in Sri Lanka.
There are at least 581 Filipinos in Sri Lanka, according to the latest DFA data, and most continue to work despite the ongoing economic crisis in the South Asian nation.
"Kapag nagkaroon po ng problema, tawagan lang po nila ang embahada o ang ating consulate para ma-repatriate na po sila (If they encounter problems, just contact the embassy or our consulate for their repatriation)," Ablan said.
In an interview with a news network on Wednesday, Filipino community adviser in Sri Lanka, Zeny Yabut, said Filipinos want to be repatriated as the financial crisis has triggered a shortage of basic goods and fuel.
Ablan, however, echoed the DFA's recent statement that there is still no repatriation request. (Colombo Gazette)