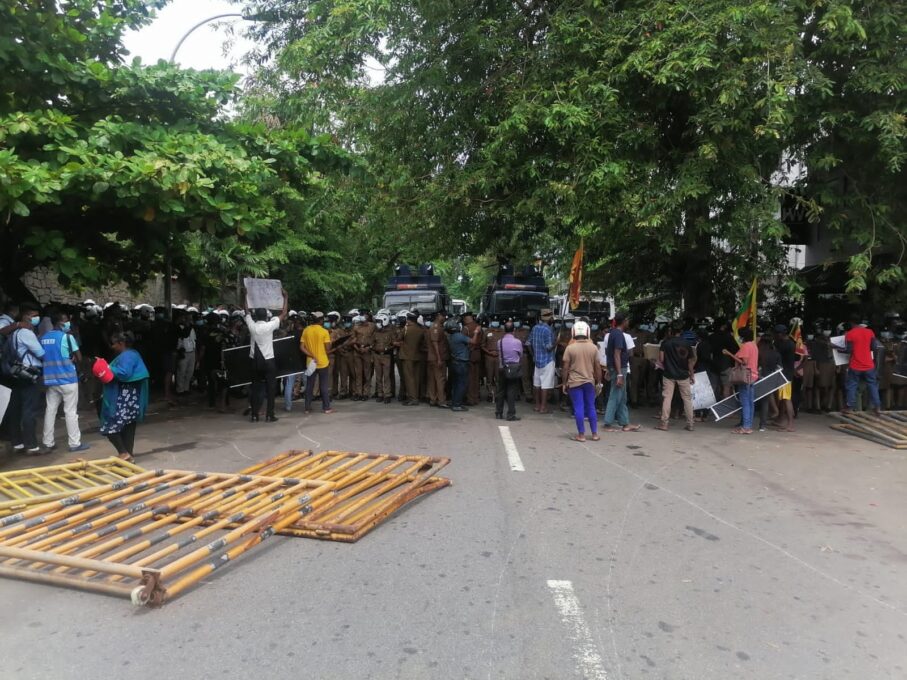 A protest was staged near the residence and office of Prime Minister Ranil Wickremesinghe, disrupting traffic along Flower Road.
The protesters walked from "No Deal Gama" near Temple Trees towards Flower Road.
The Police blocked part of the road and presented a court order against the protesters.
However, the protesters refused to accept the court order and continued to agitate against the Prime Minister.
The Police and Special Task Force strengthened security outside the Prime Minister's Office and Flower Road and Wickremesinghe's residence at 5th Lane. (Colombo Gazette)