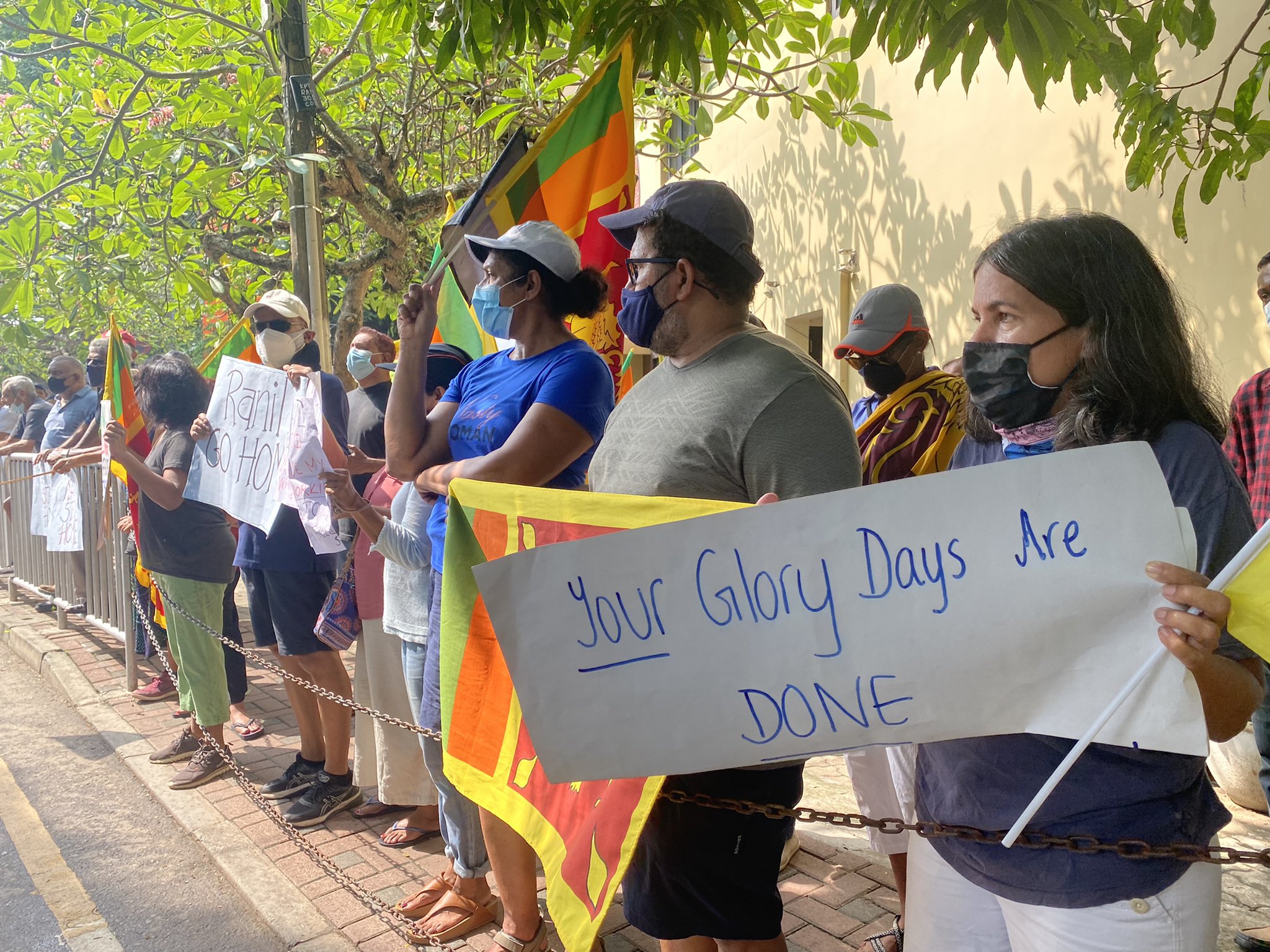 By Easwaran Rutnam
A demonstration was staged opposite the residence of United National Party (UNP) Leader Ranil Wickremesinghe today.
The protesters accused the former Prime Minister of having secret deals with the Government.
They demanded that Wickremesinghe step down as UNP Leader and appoint a new Leader.
The protesters also sought a meeting with Wickremesinghe but the former Prime Minister turned it down.
He offered to meet them at Sirikotha on Monday instead of his private residence.
A large Police presence was also seen around his house at 5th Lane.
The protesters had gathered near Ladies College and walked towards his residence at 5th Lane.
Meanwhile, supporters of Wickremesinghe had also gathered near his residence resulting in some tense moments.
Wickremesinghe's supporters carried placards saying "We want Ranil" and accused the protesters of having a hidden agenda.
The Police had to give protection for one anti-Ranil demonstrator who had arrived at the location when the others had left and only pro-Ranil supporters were there.
She was later escorted away with Police protection. (Colombo Gazette)
A tense situation arose near the residence of UNP Leader Ranil Wickremesinghe when pro-Ranil supporters confronted an anti-Ranil demonstrator #SriLanka #Lka #CrisisLK #ProtestLK @RW_UNP pic.twitter.com/Y5RyFjDGfs
— Easwaran Rutnam (@easwaranrutnam) May 7, 2022