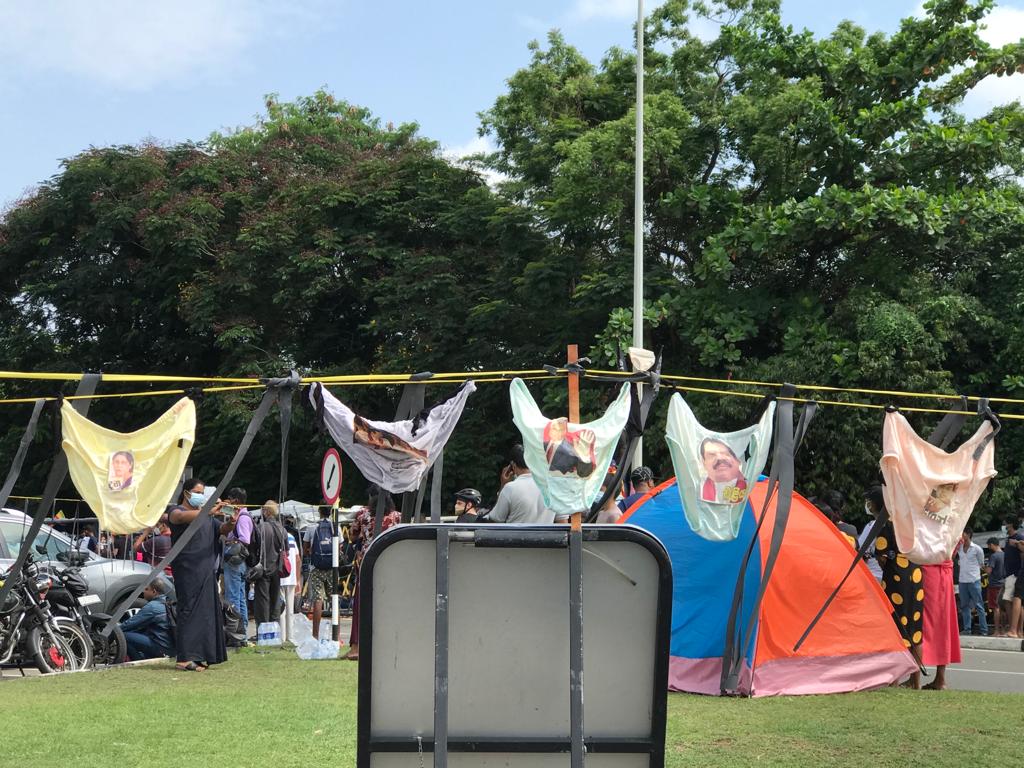 An underwear protest was launched near the Sri Lanka Parliament today.
Underwear were placed on barricades along Parliament Road as a mark of protest against the Government and Parliament.
Some underwear had images of the President, Prime Minister and others.
The underwear were placed near the ongoing protest by inter-university students.
Inter-university students launched a protest at Parliament Road yesterday.
The students came under a tear gas and water cannon attack but they remained at the location overnight. (Colombo Gazette)