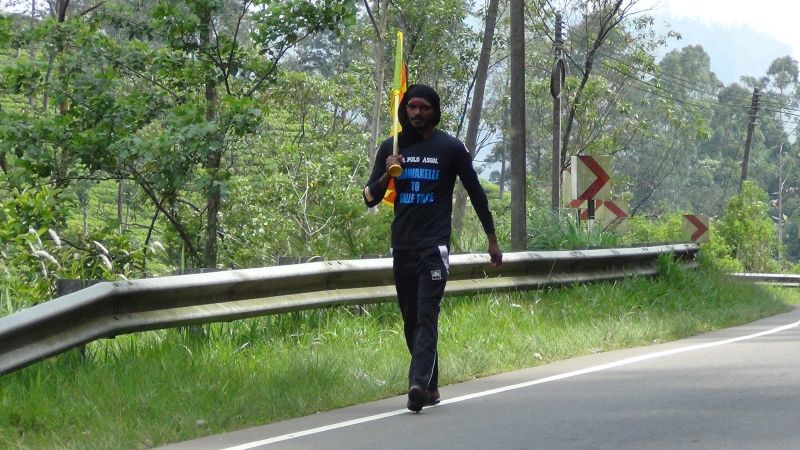 A man has begun to walk from Thalawakele to Colombo to support the ongoing protest at Galle Face.
The individual identified as Sasikumar began his walk yesterday (Tuesday) and is expected to reach Colombo later this week.
He was greeted by residents and others in Thalawakele when he launched his walk.
Through the walk, Sasikumar hopes to draw attention to the issues faced by the up-country Tamils as well. (Colombo Gazette)