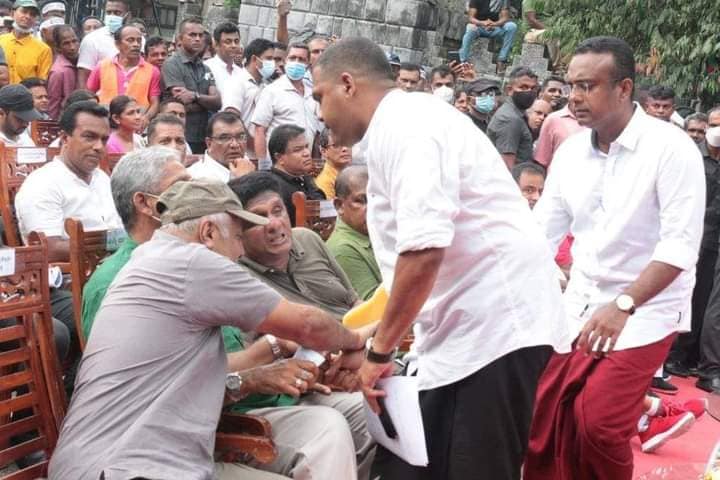 Samagi Jana Balawegaya (SJB) MP Sarath Fonseka today slammed MP Harin Fernando over a verbal clash involving the two, which took place at the (SJB) May Day rally.
Fonseka told reporters that Fernando's behaviour was unacceptable.
He said that the clash took place after he had questioned Fernando over the speaker's list at the rally.
Fonseka said that Harin Fernando had been in charge of organising the rally at Independence Square.
However, he accused Fernando of using the rally to boost the image of some individuals.
Fonseka said that when Fernando was questioned on the speaker's list he behaved in an unruly manner.
The former Army Commander said that Fernando should have known that behaving in such a manner would draw the attention of the public.
Fernando was seen being restrained during the verbal clash by party leader Sajith Premadasa and others around them.
The incident was captured on video by some television channels. (Colombo Gazette)