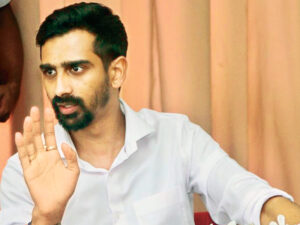 By Easwaran Rutnam
The Ceylon Workers' Congress (CWC) has decided to vote against the present Government in Parliament.
CWC General Secretary and former Minister Jeevan Thondaman tweeted saying the decision was taken after extensive discussions.
The CWC is part of the Government and Thondaman held a State Ministry post.
Thondaman said the CWC has collectively taken a decision to vote against the present Government.
He said the decision has been communicated to the party leaders of the ruling party, the opposition and the independent group.
When contacted by Colombo Gazette, Thondaman said that the CWC will study the proposals but forward by the opposition and independent group and decide the next step.
He also warned that if the proposals by the opposition seem to be just an "eyewash" the CWC will not hesitate to reject it. (Colombo Gazette)