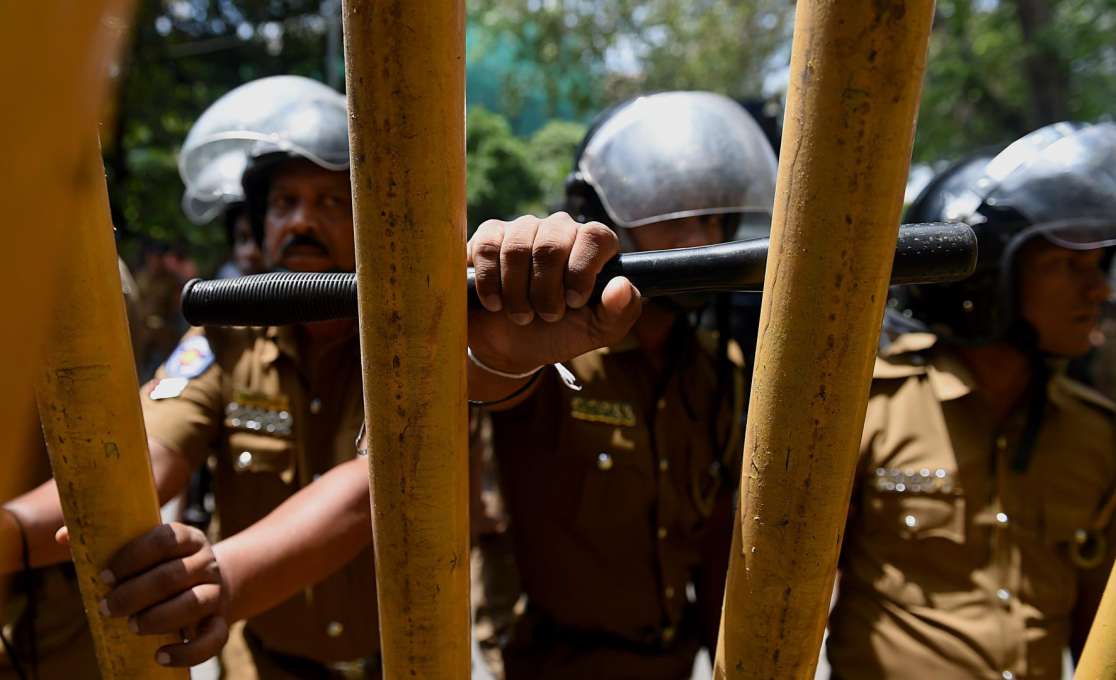 A protest staged in Galle against the Government continued despite a Police crackdown earlier in the day.
The Police had removed some of the tens erected by the protesters saying they did not have approval to stage the protest.
However, the protest later resumed without any obstructions from the Police.
The protest site was themed Go Gota Gama similar to the name given to the massive protest being staged at Galle Face.
A number of people gathered at the Galle site in support of the protest overnight.
The protesters are demanding the resignation of President Gotabaya Rajapaksa and Prime minister Mahinda Rajapaksa and their Government. (Colombo Gazette)