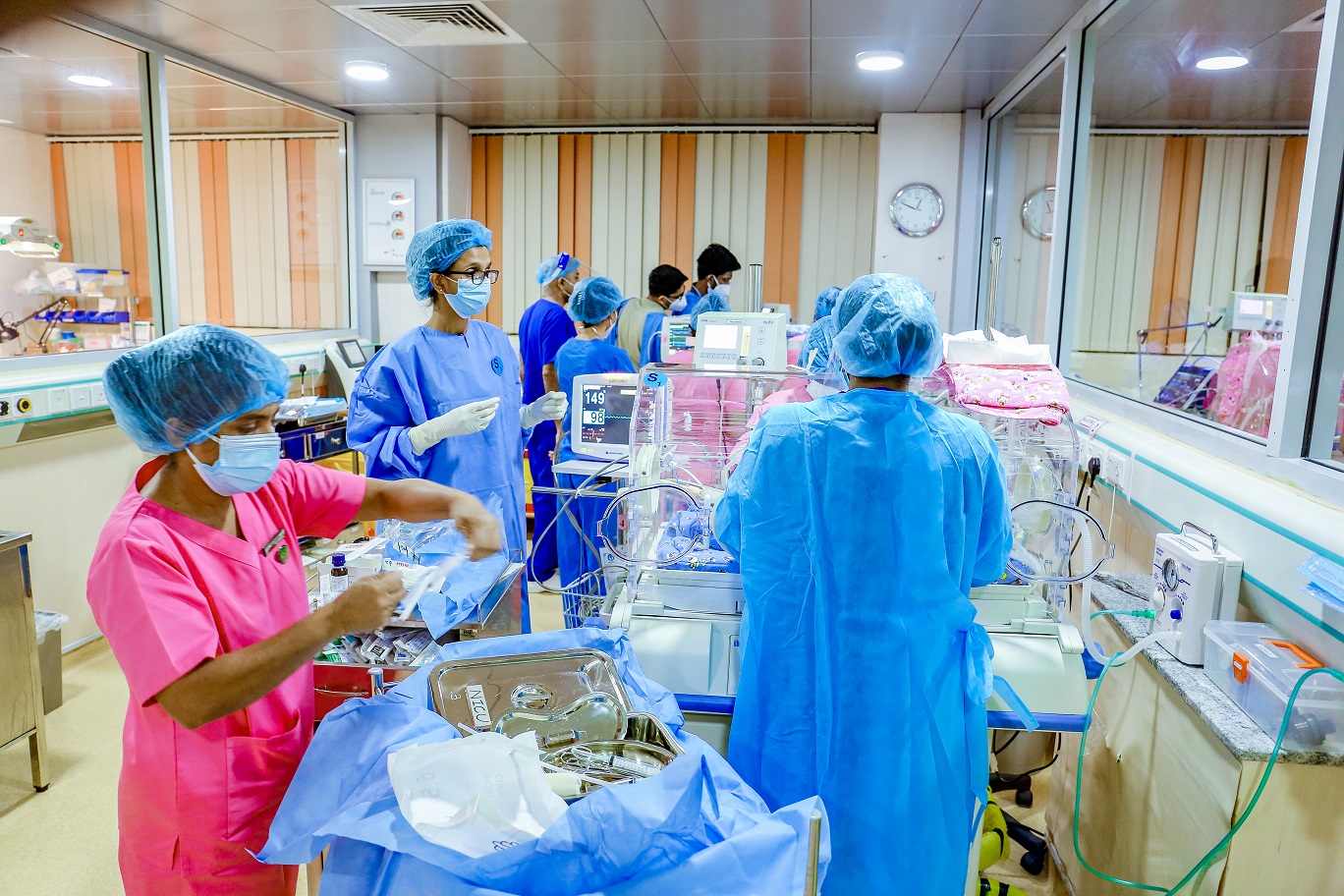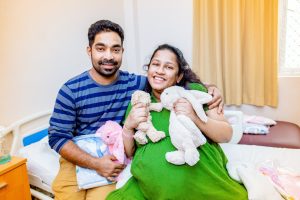 A woman has given birth to sextuplets for the first time in Sri Lanka.
The birth of the six children, 3 boys and 3 girls, was reported from Ninewells Hospital in Colombo.
The 31-year old mother and the six children are said to be in good health.
The staff of the hospital involved in the operation posed for a group photograph following the successful delivery of the six children.
The pregnancy is also reported to be a World Record as the first sextuplet mother to make it past 31 weeks of gestation.
A stellar team of consultants including Prof. Tiran Dias – Consultant Obstetrician & Gynaecologist, Dr. Nalin Gamaathige – Consultant Neonatologist and Dr. Buddhima Jayasinghe, took the lead on the historic delivery of the babies following a cesarean surgery spanning over 60 minutes.
The mother, aged 31, has birthed three girls and three boys, all of whom are reported to be in stable condition and good health at present. A clinical team exceeding 40 personnel are reported to have assisted in the successful delivery of the six babies, which took place within a span of two minutes, from 12.16 a.m. to 12.18 a.m. on 21st October 2021.
Speaking at a media conference Dr. Vibash Wijeratne, Chief Operating Officer and Director, Ninewells Hospital said, "I believe the successful delivery of Sri Lanka's first sextuplets is a momentous and joyful occasion for not only Ninewells Hospital but also for the entire nation. With the expertise and guidance of the medical team led by Prof. Tiran Dias, the staunch commitment of the nursing staff and the steadfast support of the hospital's Board of Directors, we worked as one family over the past four weeks in preparation for this day. With this team, we garnered the required medical equipment as well as the specialised knowledge and training to successfully carry out this delivery. We at Ninewells Hospital are grateful to have been part of this occasion and would like to extend our heartfelt wishes to the new family."
The father of the sextuplets, Udayanga Maravanagoda, speaking to the media stated, "It was an overwhelming but welcome surprise when we found out we will be having six babies. We are extremely thankful to the medical team as well as the entire staff of Ninewells Hospital, for the safe delivery of our children and the care offered by them through every stage of the pregnancy and childbirth."
Ninewells is known for its exceptional birthing facilities and its tried and trusted expertise in the fields of Obstetrics, Gynaecology, Paediatrics, Neonatology and Fertility. Delivering more than 6,000 babies each year, Ninewells contributes to approximately 2% of the island's annual birth rate, making it the most sought-after maternity hospital in the private sector. (Colombo Gazette)