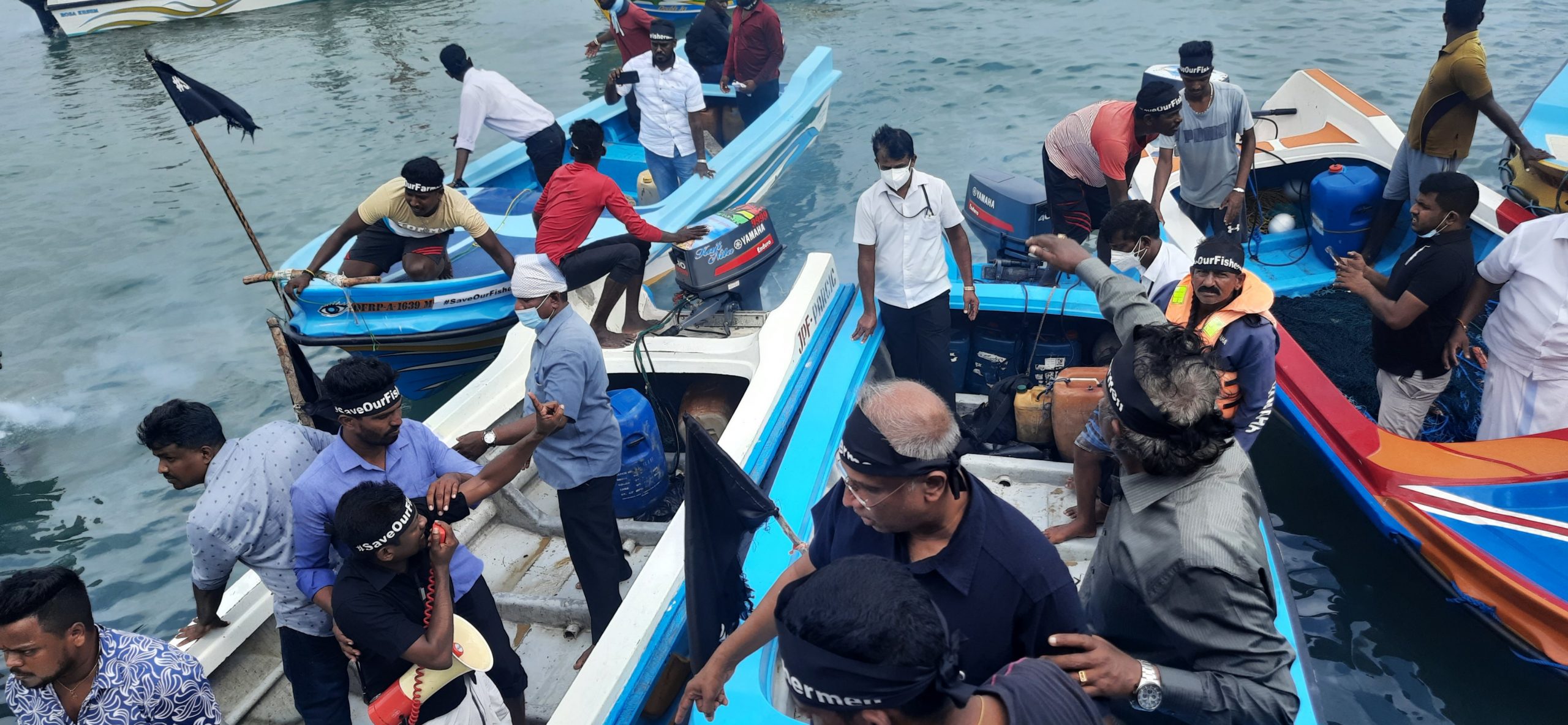 Hundreds of fishermen in the North staged a protest at sea today against Indian fishermen poaching in Sri Lankan waters.
The fishermen flew black flags on the boats as they staged a rally at sea from Mullaitivu to Point Pedro.
Tamil National Alliance (TNA) Parliamentarians M.A Sumanthiran, S. Sritharan and Shanakiyan Rasamanickam were among those who took part in the protest.
Indian fishermen continue to poach in Sri Lankan waters despite being arrested by the Sri Lanka Navy or being chased away.
Rasamanickam said that the Sri Lankan Government has so far failed to prevent Indians from poaching in Sri Lankan waters.
He said that this is affecting Sri Lankan fishermen in the North. (Colombo Gazette)