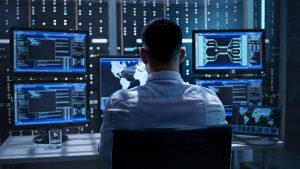 The Government has decided to prepare a draft bill to introduce cyber protection laws.
Cabinet has granted approval to draft the Defense Cyber Commands Act bill.
The Government noted that terrorist groups and criminals have begun using cyber space and electronic communications for terrorist activities, organized crimes and anti–social activities.
Electronic communication across cyber space has been recognized as a crucial factor that can directly affect national security.
The Government said it has been vital to formulate new laws covering all sectors, to ensure national security.
The proposed law will empower the operations performed by cyber protection units which have been established at institutional level at present by the armed forces, Police and other agencies.
Following discussions held between the Ministry of Defence, Ministry of Technology and other related parties, it has been decided to formulate a draft bill which will include cyber protection provisions in relation to the defence sector.
The Government said the legal provisions will also protect infrastructure facilities related to decisive and essential information within the country, prevent risk activities that affect cyber security and create a formal cyber protected environment within the country.
Accordingly, the Cabinet of Ministers granted approval for the proposal submitted by President Gotabaya Rajapaksa as the Minister of Defence and the Minister of Technology, to draft the bill. (Colombo Gazette)