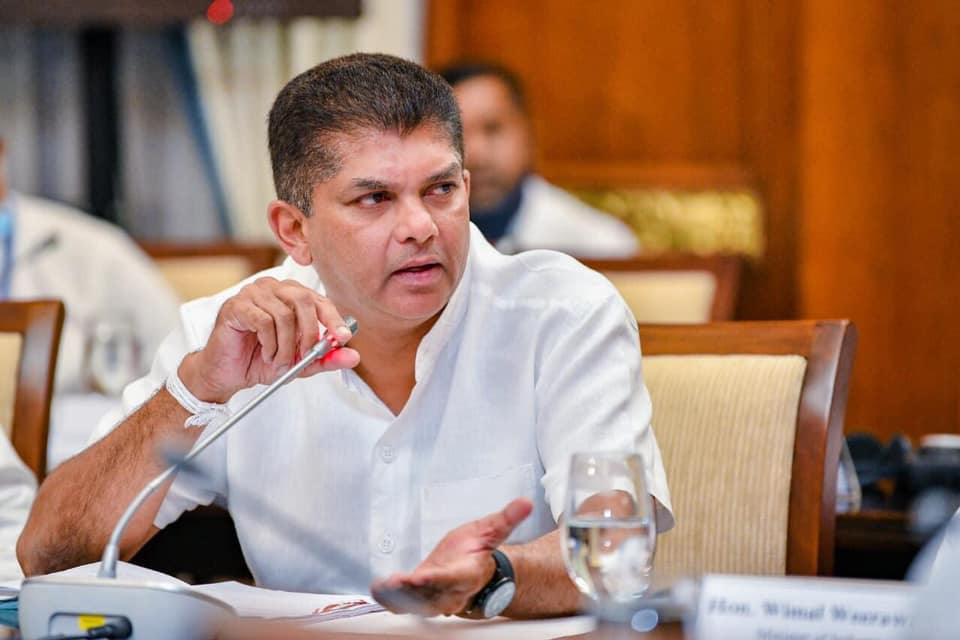 The Human Rights Commission of Sri Lanka has launched a Suo Motu investigation related to the incidents that have taken place in prisons involving State Minister Lohan Ratwatte.
Three Regional Coordinating Officers of the Human Rights Commission of Sri Lanka visited the Anuradhapura Prison yesterday to investigate the incidents that took place on 12th September 2021, Nihal Chandrasiri Acting Director – Research & Monitoring of the Human Rights Commission of Sri Lanka said in a brief statement.
The Human Rights Commission of Sri Lanka said it will summon all the responsible parties connected to these incidents as early as possible.
Lohan Ratwatte yesterday resigned as State Minister for Prison Management after it was alleged that he had threatened to kill two inmates at the Anuradhapura prison.
Ratwatte handed over his letter of resignation from the post of Prison Management and Prisoners Rehabilitation to President Gotabaya Rajapaksa.
Ratwatte had allegedly gone to the Anuradhapura prison on Sunday 12th September and forced two prisoners to kneel and threatened to kill them.
The Tamil National Alliance (TNA) and Tamil National People's Front (TNPF) had called for the sacking of the State Minister over the incident. 
The TNPF said that on the evening of the 12th of September the State Minister had gone to the Anuradhapura prisons, summoned Tamil political prisoners and had got two of them to kneel in front of him.
The State Minister had then allegedly pointed his personal firearm at them and had threatened to kill them on the spot. (Colombo Gazette)